At Bob Frensley Chrysler Dodge Jeep Ram We Want to Encourage and Invest in the Next Generation of our Community.
What is Strive to Drive?
Strive to Drive is an academic initiative which encourages good grades and attendance for high school seniors. This annual event, sponsored by Bob Frensley Chrysler Dodge Jeep Ram, awards a FREE car to one senior high school student from participating schools with all fees paid PLUS insurance for one year! Students are automatically entered in the drawing just for obtaining A's and B's or perfect attendance on any nine week report card as identified by the school board policy. Plus there are several other prizes given away in addition to the GRAND PRIZE! You must attend to claim your prize. If the senior's name is called and is not in attendance, we move to the next qualifier Don't miss this huge event!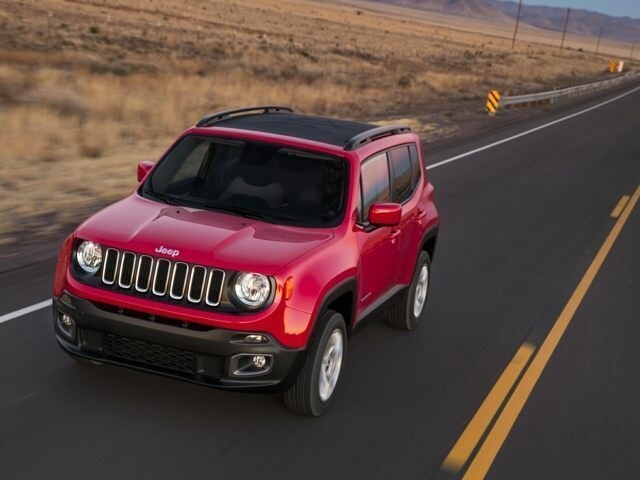 Details on Strive to Drive
This will be Bob Frensley Chrysler Jeep Dodge Ram Fiats first give away to a local Summer County/ Davidson High School. We will award a student with a free car this year for obtaining A's and B's or perfect attendance!!!
Along with the car giveaway, there will be drawings for other prizes. We will be announcing the date soon, sometime at the end of May. The grand prize is a brand new 2016 Jeep Renegade. Students have their names automatically entered into the drawing if they receive all A's and B's on any nine week report card or record a perfect attendance, as identified by board policy, at the end of nine week grading period.
Participating Schools
Beech Highschool 
Gallatin Highschool
---
Next Year's Event!
Hello participating High School students! The best way to give yourself a chance to win next year's FREE car (or any of the other prizes) is to prepare for the 2016-2017 school year. Each 9-week period that you qualify earns you another entry into the barrel.  We haven't yet picked the grand prize vehicle for 2017, but we can assure you, it will be A beauty. Bookmark this page and stay tuned for more details as the school year progresses!  Also, follow us on social media and join the Bob Frensley CDJR Family!